A new way to drive critical change at scale
Over the past five years, companies and organizations have been leveraging their resources to collectively improve an identified issue for coffee at origin. The results - amplified through joint action - are shared with the coffee sector to scale efforts and increase impact for positive change.
GCP Members and partners have identified issues then jointly conceptualized, organized and implemented a new way to work together on pre-competitive, collaborative, scalable responses to coffee sustainability challenges. 
These efforts are called GCP Collective Action Initiatives and at the heart of each initiative is a clearly structured, results-oriented program aimed at: 
Amplifying sustainable investments;
Collaboratively shaping smart approaches with local Country Platforms and strategic partners;
Driving lasting behavior change leading to measurable and sustainable impact.
Here's what enthusiastic GCP Members have to say about their beneficial experiences advancing sustainability development through GCP Collective Action Initiatives:

Vietnam:

According to GCP Progam Manager Vietnam Pham Quang Trung, Vietnam coffee is much valued around the world, but in order to keep it that way "we must encourage the sustainable usage and knowledge of agro-inputs". He said the enthusiasm of companies to get involved showed the commitment to driving change. "The GCP Collective Action Initiative on Responsible Use of Agro-Inputs for Coffee will support farmers to produce a better coffee in the future - and that is in all our interests."
Brazil:
For Daniel Motta of ECOM Sustainable Management Services when good practices are shared between interested players, it is possible to "achieve better results, bringing a real synergetic impact for coffee growers and workers".  
Motta has been involved in GCP's Collective Action Initiative on Agrochemicals in Brazil, which aligned with his ECOM's work. Involvement in Collective Action Initiatives speaks to values ECOM holds high.
"Social responsibility is one of the core aspects of ECOM group's business purpose. Working in a Collective Action Initiative has helped our company maximize our field work, and most importantly learn from each other." 
Uganda:
Meanwhile in Uganda, GCP Country Coordinator Samson Emong reflects on the value the GCP Collective Action Initiative on Extension Services provided. 
"One of the successful facets of the GCP Collective Action Initiative in Uganda, called Toward Integrated Coffee Extension Services or TICS, is the Private Public Partnership (PPP) meetings. These meetings speak to the core of what a Collective Action Initiative is, bringing different stakeholders together, to foster dialogue and call to action how to solve a particular problem." 
Emong said these meetings have enabled private sector players to meet, interact and employ the community-based facilitators to provide necessary services. "This has provided employment to TICS beneficiaries, aligned interventions between private sector and district administration, and given a multitude of options for farmers to have access to extension services from both public and private sector in sustainable structures." 
Upcoming opportunity:
The forthcoming GCP Collective Action Initiative in Brazil on Social Well-Being is a leading-edge, ground-up effort shaped in close coordination with InPACTO (National Pact for the Eradication of Slave Work Institute) and Cecafé (Brazilian Coffee Exporters Council). It aims to identify and tackle underlying causes of degrading working conditions and forced labor in coffee areas, and it will establish a leadership model to accomplish scalable, region-wide behavioral changes.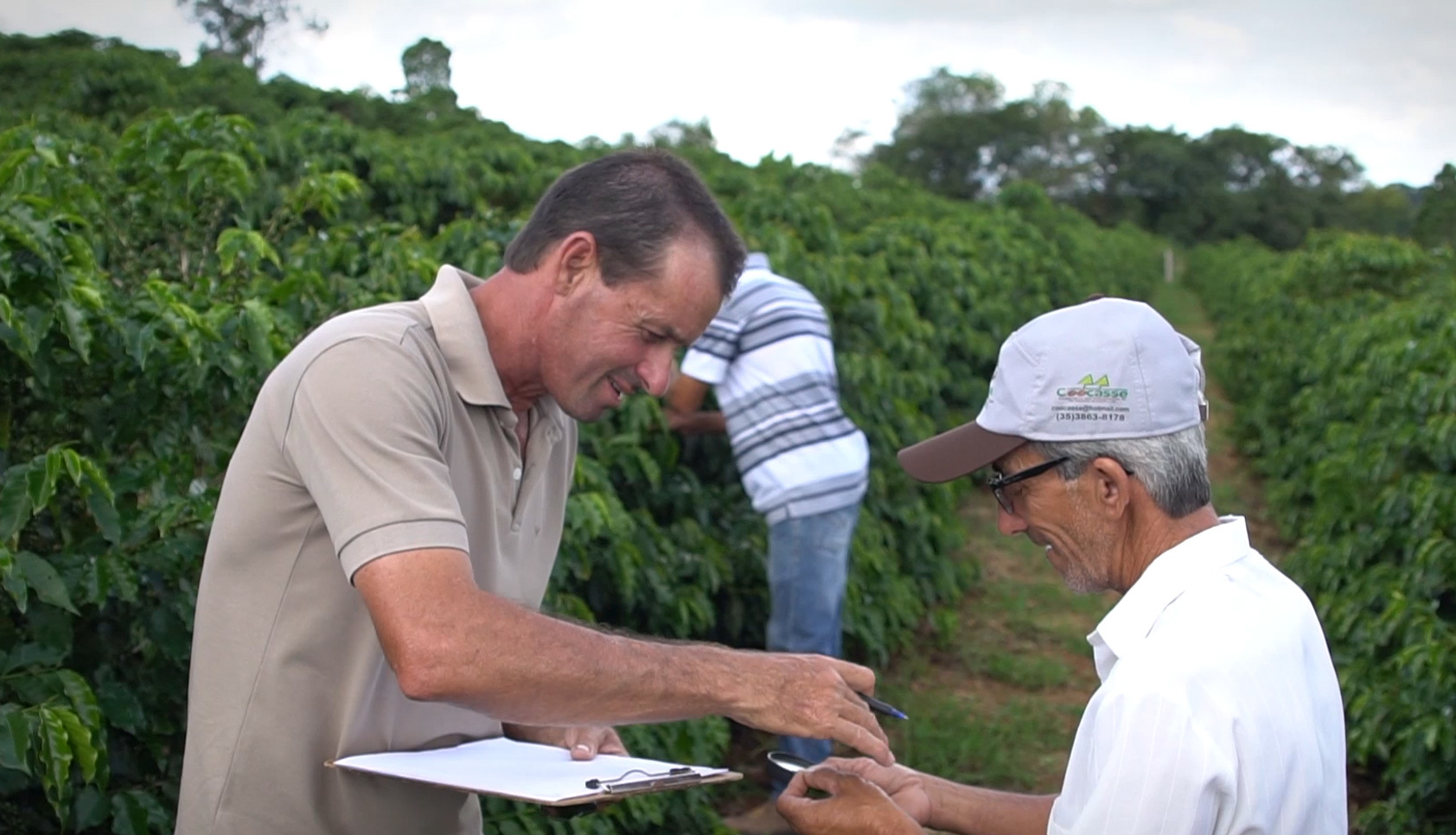 "We know that no single action can ever fully solve the complex social issues leading to poor working conditions and labor abuses in the coffee sector. However, we believe there is a good chance to overcome these problems if we work together through an effective model to mobilize coffee sector support and collective action from the ground up," said GCP Brazil's Maria Brando. 
Acting together is the way to overcome our challenges
The Global Coffee Platform encourages all coffee sector partners including roasters, retailers, cooperatives, certification schemes and traders to join GCP's innovative multi-stakeholder Collective Action Initiatives. Mary Petitt, GCP Ambassador North America, says GCP's pre-competitive, scalable initiatives present a "phenomenal leadership opportunity" .
"Together we can collaboratively fund, shape and implement the critical and measurable improvements we know are necessary to increase well-being and prosperity for coffee farmers and their communities around the world." 
For information on joining please contact: