GCP Collective Action Initiative on Social Well-Being Launching soon
Brazil has one of the strictest labor legislation amid all coffee producing countries, but not all growers fully comply with it. Legislation is complex, bureaucratic and also costly for growers to comply with, specially smallholders. Although it is safe to say that Brazilian coffee growers in general have fair living and working conditions, there are cases of forced labor detected among workers, a few having been identified recently in Minas Gerais and Espírito Santo states. It is vital to create awareness about unacceptable living and working conditions amidst farmers, leaders and opinion makers (many of whom do not believe they actually happen) and create effective solutions to fight the problem and prevent it.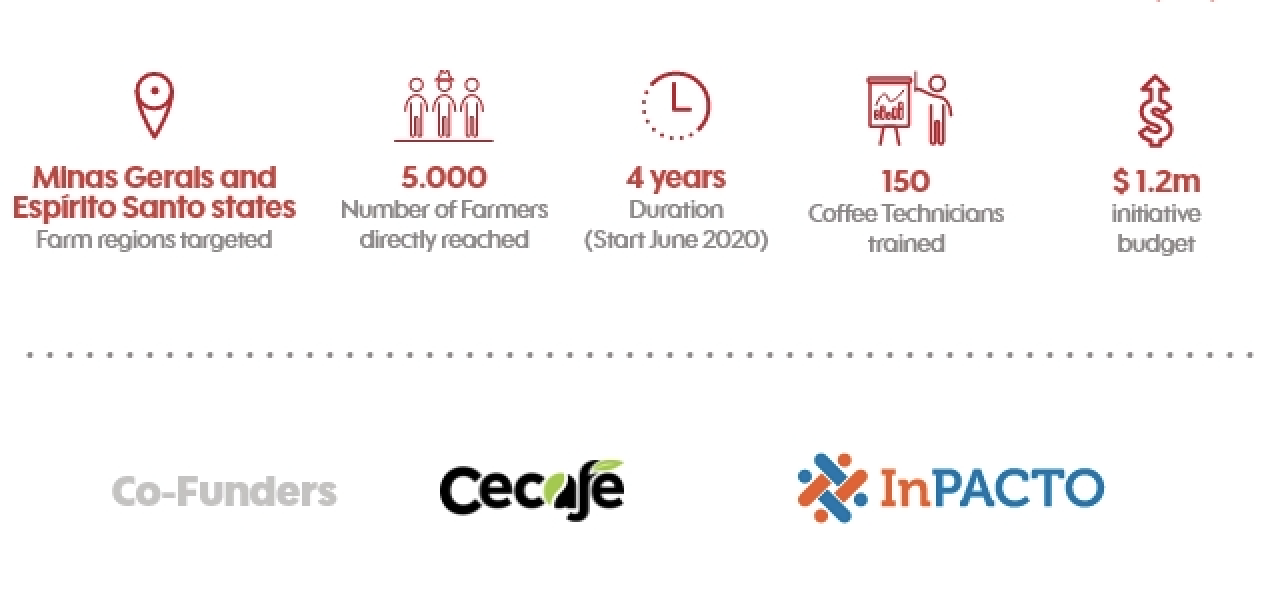 This Initiative, in partnership with InPACTO and Cecafé, aims to to improve living and working conditions for coffee growers and workers, while promoting awareness about degrading working conditions and generating continuous improvement in the coffee sector. This initiative will contribute to eliminate unacceptable social practices at farm-level, with a strong focus on education, mapping and monitoring of working conditions in coffee areas, studies covering living wage, living income and cost of production, and positive communication (success cases).
WATCH:Pedro Ronca, GCP Brazil Program Manager, address participants during the GCP Mid-Year Member Update 2020. He highlights the excellent opportunity to make real impact and drive change at source. 
What is a GCP Collective Action Initiative? 

Formerly known as a Member Initiative, a GCP Collective Action Initiative has companies and organizations leverage their resources to collectively improve an identified issue for coffee at origin. The results and learnings are shared with the coffee sector to scale results.
Roasters, retailers, producers, traders and NGOs are now invited to contribute to a GCP Collective Action Initiative. Co-funders will provide input to addressing a critical issue, while leveraging their financial investment by joining others to achieve greater scale and scope. GCP Collective Action Initiatives mean there is a shared risk, however there are also shared benefits as you harvest together.  
Are you interested or would like more information? 
WATCH: GCP Collective Action Initiative on Social Well-Being in Brazil (Webinar) or DOWNLOAD the presentation here.