Continuing to impact in a time of COVID-19
The GCP team and partners have engaged broadly on issues related to coffee and the spread of COVID-19. The GCP Bulletin provides resources and links to country-level updates and we find out how our GCP network of countries is responding.
How Uganda, Kenya and Indonesia Country Platforms have responded
UGANDA
The members of the Ugandan platform meet once every month physically to discuss key coffee related issues, but under the "new normal", virtual meetings have become a necessity and to date three meetings have been held with a higher average attendance than the usual in-person meetings. 
Discussions have focussed on"
Government response to Covid-19 and how they are helping private sector to navigate these hard times
Farmer outreach by government and private sector during the pandemic.
The National Coffee Research and development agenda in Uganda and how private sector can play a role.
Farmer Outreach initiatives: 
The ban of physical gatherings has pushed platform members working with farmers to get creative on how to get key extension information to the farmers. According to GCP Country Coordinator Samson Emong, most members are currently sending SMS messages translated in local languages and WhatsApp audio messages that are scripted with a conversation between two people on a different range of topics. The government extension officers are allowed to travel to meet farmers, but can only do so individually while following the standard operating procedures as stipulated by the health ministry.
Emong said specific coffee information has been provided to platform members on topics ranging from coffee extension delivery to coffee export processes, and contacts have been shared to platform members to reach out to government employees if they needed additional information or help in business activities.
According to Emong, it has become clear that there is an opportunity to engage with the private sector to further the national coffee research and development agenda in Uganda. "The secretariat has welcomed platform members to propose key topics that will generate fruitful discussion and have an impact on the sector," said Emong. 
"One of the fair criticisms of the platform is that it can do better in making available the key information discussed at monthly meetings to as many platform members as possible outside the core team. With virtual meetings, information is reaching three times the number we usually do. Long after COVID-19 ends, a serious consideration needs to be assessed to the use of virtual meetings as a complementary platform for dialogue for Uganda Coffee Platform members."
KENYA
The Kenya coffee steering committee members gathered virtually to discuss the effects of COVID-19 with a particular focus on policy effects, impacts on production, as well as market and financial implications. 
The meeting saw representatives from a broad range of stakeholders including producers, Ministry of Agriculture Livestock, Fisheries and Cooperatives and County Government, state agencies, private sector traders, exporters, banks and logistic organizations, non-profit coffee stakeholder representatives as well as the Nairobi Coffee Exchange and International Women in Coffee Kenya chapter.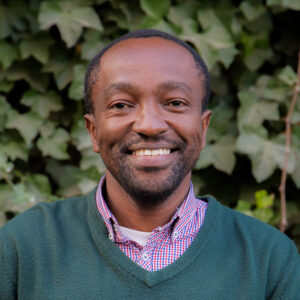 According to George Watene, GCP Program Manager Kenya, a minority of four regions are in picking season now. These areas will likely experience a higher cost of production due to social distancing and fewer working hours for staff as they try to be within the dusk to dawn curfew.
"We continue to encourage everyone to stay safe in this period and to work together to reduce the impact of COVID-19 on coffee production," said Watene, adding that communication was key during the pandemic. "It is one of those situations that no one has a solution, however together we can share the burden."
The Kenya Coffee Platform secretariat was tasked with the request of ensuring important information was made available at a single source, resulting in a new repository of COVID-19 related information and resources. The site continues to receive regular updates. Visit the repository here.
INDONESIA
Based on recent online engagement in Indonesia held by SCOPI called "DISKO" or Coffee Discussions,  demand for continued access to information became clear. "As the national platform for sustainable coffee production, our role includes being a convener and supporting knowledge management," said Paramita Mentari Kesuma, Executive Director of SCOPI.

"There has been a lot of information out there, however there has been a lack of distribution to the target audience, specifically the coffee supply chain players."

SCOPI's newly developed online repository seeks to directly address these challenges. 
"This question and answer-style landing page was designed for everyone in the Indonesian coffee supply chain - from the cafe owners, roasters, master trainers, assisted farmers by our master trainers, and the public at large who would like to know about COVID-19 and the Indonesian coffee sector."
Visit the repository here (Bahasa).