More from the GCP network of Country Platforms
Country Platforms Make a Difference
Country Platforms are taking the lead in promoting greater coffee sustainability at a local level and in developing best practice at all points in the coffee value chain nationally and regionally. 
Take a look at five country platforms, each in different stages of growth, each ambitious and each actively influencing the coffee value chain by involving a broad range of stakeholders. 
According to Melissa Salazar, GCP Program Manager - Countries, GCP's work connecting global stakeholders with the network of country platforms is extremely important because it "provides a space for local stakeholders to strengthen relationships". 
Through GCP Member Initiatives, Ms Salazar says the platforms provide an opportunity for joint action between different stakeholders, meaning platforms and partners can "collectively address the main issues facing the coffee sector in their country".
2020 forecast for Indonesia 
Eight Coffee Discussions (Diskusi Kopi/DISKO);
SCOPI Forum to be held in conjunction with the Members Meeting;
One Regional Stakeholders Coordination Meeting;
Upscaling communication and outreach activities through developing communication strategy, maintenance of social media channels, website revitalization, and bi-monthly newsletter (KAPUCINO)
"As a national platform for sustainable coffee production in Indonesia, SCOPI continues to strive to promote Public-Partnership in improving coffee productivity. We pursue to gather aspirations from our stakeholders in the coffee supply chain and foster collaborative action with our members, partners, and communities."
- Paramita Mentari Kesuma, Executive Director, Sustainable Coffee Platform of Indonesia (SCOPI)
2020 forecast for Vietnam
1 policy note on Farm Code System (GCP Measurement tool) to be submitted to Ministry of Agricultural and Rural Development.
1 National Sustainable Curriculum (NSC) to be developed specifically for coffee Arabica.
20 extension workers and key farmers to be trained on Farm Code System data collection in Di Linh district.
6,000 coffee households in Di Linh district to be surveyed via Farm Code System.
"We convene both public and private sector actors to create a common vision on the prioritized topics and share evidences of good practices promoting sustainability which builds up solid foundation for the Sustainability Coffee Regions in 2022. We encourage GCP members and non-members as well to join our program so that together, we can drive sustainability improvement for the coffee sector."

- Pham Quang Trung,  Program Manager, GCP Vietnam
2020 forecast for Honduras
Development of the National Sustainability Curriculum
3 Coordinating Commission meetings
Annual Sustainability Workshop
Development of communication materials for the platform
The Honduras Platform seeks to increase awareness and foster collaboration by delivering regular updates to the coffee sector including government, coffee sector institutions, donors, and sector stakeholders in general.  

Get in touch with Guillermo Alvarado, Program Manager Honduras to learn more.
2020 forecast for Kenya
250 to be trained on National Sustainability Curriculum 

5 counties to host Coffee Field Days

100 cooperatives to start reporting to the Cooperative Data Management System

1 new digital tool for data collection to be developed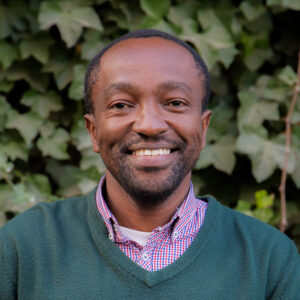 "Kenya leads in consistently producing high quality and getting relatively premium prices for the coffee. But the benefits have not been shared with farmers. The challenge now is ensuring that we grow more quality more efficiently; the Kenya Coffee Sustainability Manual  is a great step in this direction and training and teaching with the manual will be the focus of much of our work." 
- George Watene, Country Coordinator - Kenya
2020 forecast for Brazil
50 technicians of key coffee cooperatives and institutions to be trained 
5,000 farmers to be trained by Cecafe's programme
1,400 farmers to be trained by SENAR on Agrochemical Application
250 agrochemical units to be built in coffee farms
"We look forward to strengthening the relationship with current GCP members and attract new members to commit to sustainability in their areas of action, sharing responsibility and collaborating for the development of pre-competitive sustainability efforts in Brazil."
- Pedro Ronca, Country Coordinator - Brazil 
2020 forecast for Uganda
Finalisation, dissemination and assessment of the National Sustainability Curriculum 
1 Annual stakeholders' meeting to take place
3 key areas of discussion with government on the go
Country-wide training, printing and dissemination of National Sustainability Curriculum to ttake place
"We are looking forward to the process of embedding a facet of innovate communication that will effect behavioural change to the smallholder farmers through the  National Sustainability Curriculum."

- Samson Emong, Country Coordinator - Uganda
GCP has active Country Platforms in Brazil, Honduras, Indonesia, Vietnam, Kenya, Uganda and Ethiopia and you're invited to join and become part of our joint action efforts towards coffee sustainability. 
To find out more about our Platforms, get in touch with Melissa Salazar, Program Manager - Countries.